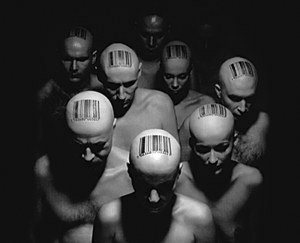 Fight with the System

Fight with the System
Every minute and every second it goes on
Every hour of your life
Till you die
Alone, in the depth of darkness
Till these skunks stick in
Your weakened brain

This is a fight with the System

Every bloody moment
Of this time. Resist!
Resist, resist, resist!
In the madness of a roaring city,
In the lights of a hysterical sign
In the twinkling TV evil.
Resist, resist, resist!
© 2004 translation by Vigdis Sol